LEADERS IN INNOVATIVE PACKAGING PRODUCTS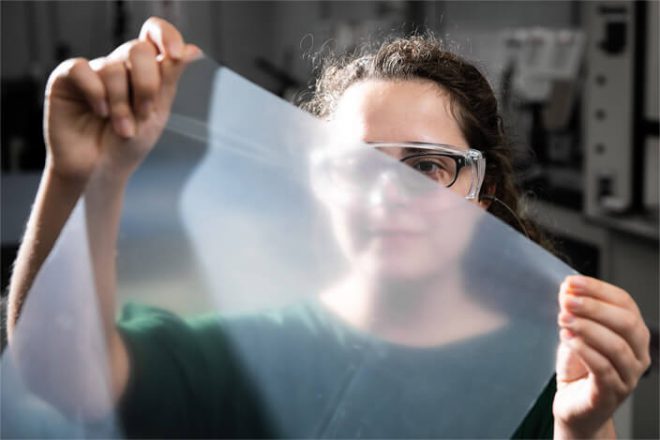 Poly and people
These two ideas form the core of what All American Poly is all about. Everything we do is guided by our mission to provide the most efficient, innovative packaging solutions for your business, by developing vibrant partnerships, the impact of which is felt far beyond packaging alone.
LEARN MORE

One of the largest privately-held extruders of LDPE/LLDPE in the US
400 + employees

3 manufacturing facilities
+ numerous distribution centers

Extruding over 150,000,000 pounds of polyethylene annually
LEARN MORE
What we do
Check out our variety of products and find out more about them
Independence®
Shrink Bundling
Free to run, unsupported.
Cost Efficient
Use less film per unit. Our films provide yield gains upwards of 30%.
Energy Saving
Reduce your energy consumption and temperatures downwards of 40°.
Flawless Performance
Consistent product integrity has reduced our claims to 0%.
Faster Wrapping
Gain productivity with increased throughput of up to 35%.
Independence™ is one of our greatest innovations. Unrestricted by equipment types, this film is proven to run full speed ahead, commonly at lower temperatures, resulting in impressively formed packages with a high level of integrity. Engineered to honor critical performance values, for success in downgauging and liberating packages from corrugated support.
Wrap bulk-packs and cases for stacking, shipping and shelving while protecting contents from breakage, theft, and tampering" after first paragraph and before the block that begins with "tray removal to pad.
Tray removal to pad
Unsupported packs
Gauge optimization
Valiant®
Shrink Hooder
Shrink hooders use heat to shrink wrap your pallet, providing airtight protection and stability for shipping and storage. Protective properties make shrink hooder ideal for transporting fragile merchandise such as glass, insulation, tiles, textiles and paper.
Airtight – Our shrink hooder is constructed for a secure, water-resistant sealed cover, locking out dust, moisture and other damaging elements. This makes ValiantTM the preferred method for wrapping sensitive products such as glass, tiles, insulation, textiles and paper.
Adaptable – Engineered with bold shrink force, ValiantTM is manufactured by equipment intended for the ultimate balance of horizontal and vertical shrink. In conjunction, this product is responsive to an array of hooding machines and processes for a complete and well-contained fit.
Valiant™ is available in a wide range of widths for various pallet sizes and footprints, and with ODs of up to 40
Sturdy – ValiantTM is courageously formulated with stiffness that does not compromise sealability, for a pallet that is highly-secured and ready for the rigors of shipping and handling.
Reputable – ValiantTM is the plastic of choice in the building supplies industry for products such as glass, insulation, tiles, textiles and paper.
Unite®
Stretch Hooder
All American Poly's Unite™ has been coined by one of the major OEMs as "the best stretch hooder in North America.
Unwavering Performance – We've taken special care with our co-extruded film; each layer of UniteTM has been engineered with a specific and consistent function for utmost performance.
Balanced Tension – UniteTM rolls are precisely calibrated for steady machinery feed, 100% performance guaranteed. Features include flawless load application, stress resistance, and extraordinary strength.
Unite™ is available in a wide range of widths for various pallet and load footprint.
Elastic – UniteTM stretches to maximum parameters and
holds its integrity throughout the pre-stretching and packaging process
Weatherable – Endures exposure to any of the elements over prolonged time. Validated across the nation in extreme and varying climates.
The film that runs on autopilot:" An energy efficient wrapping solution that fits seamlessly over pallets.
Maximize Output – Each roll of UniteTM unwinds with ease and functions fully to the core, maximizing units wrapped, avoiding re-wraps, machine down time, and extra labor. Elect for 40" ODs and reduce change over time.
Minimize Waste – Unite's components and manufacturing process accomplishes a sustainable stretch hooder product, reducing our carbon footprint and promoting productivity, all while minimizing costs.
Plastic Sheeting
Provide protective coverage for raw materials and finished goods. Our 126" SW Film capability and matching 126" continuous liner seal width outpaces most extruders in our industry today.
Applications: Top Sheeting for Pallets, Overwrap, Bagging Film, Dust Coverage
Liners
Cover, contain, and protect your product, whether for in-plant processing, consumer delivery, or indoor/outdoor storage. We offer a variety of constructions, fully customizable in dimension, gauge, color, and additives.
Applications: Centerfold Film, Box Liners, Drum Liner
Bags
Safely transport and store materials and finished goods.
Applications: Gusseted Bags, Flat Tubing, Gusseted Tubing, Sleeves, Centerfold Bags
Industries we serve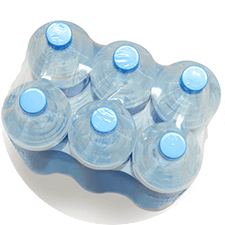 Beverage & Food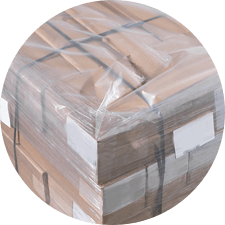 Building supply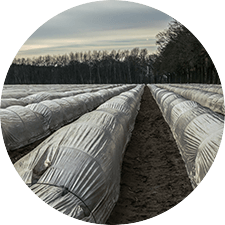 Agriculture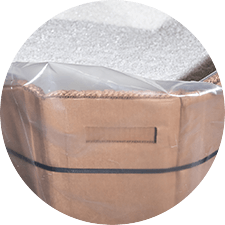 Industrial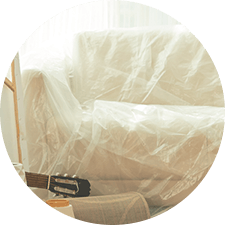 Bedding & Furniture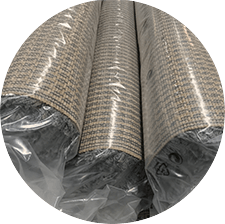 Textile
A message from Leon Ortega, Plant Manager at NJ
Our Customer-Centric Promise at AAP.
Sustaining a culture that allows us to best support our customers has held All American Poly to the absolute highest industry standards.
This means not only fulfilling our partners' requests on time and with high…
A message from Orawan Taikum - Technical Director
Layers of Innovation
"Our recently installed, fully integrated co-extrusion production line provides customization of layer characteristics in the films offered to meet customer needs. Clarity, sealability, topography, adhesion, coefficient of friction, pigmentation, and barrier properties…